---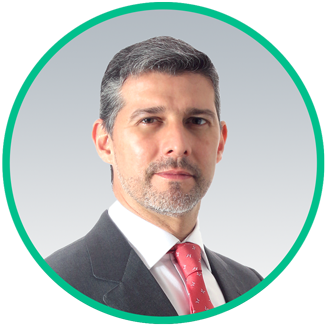 Alberto Arteaga Escalante
Specialty Areas:
Specialty Areas: Tax Laws, Funding, Currency Exchange Control, Mining and Energy Laws, Banks and Capital Markets.
Ethics and Compliance Specialist. Alberto worked at the Legal Consulting Office for the Caracas Stock Exchange within 1992 and 1993, at the Department of Legal Services for the Organization of American States (OAS), Washington D.C. in 1997; and was a member of Travieso Evans Arria Rengel & Pazlaw firm from 1997 up to 2008, when he joined AP&O as founder member.
Languages:
Spanish, English.
Education:
Law Degree from theCentral University of Venezuela;Specialization Degree in Tax Law from the Central University of Venezuela; Master's Degree in Law from the American University, Washington College of Law, Washington D.C.
Memberships:
Venezuelan Bar Association, Venezuelan Finance Law Association (ASOVEDEFI), and the International Law Society. Acknowledged as "Best Lawyer in Venezuela 2013 and 2014" (Banking and Finance) by Best Lawyers International. Society of Corporate Compliance and Ethics.
Teaching Experience:
Professor of the "Constitutional Principles of Taxation" syllabus in the postgraduate course "Tax Management for Companies"at the Metropolitana University, and   "Capitalization for Trade Companies" syllabus.